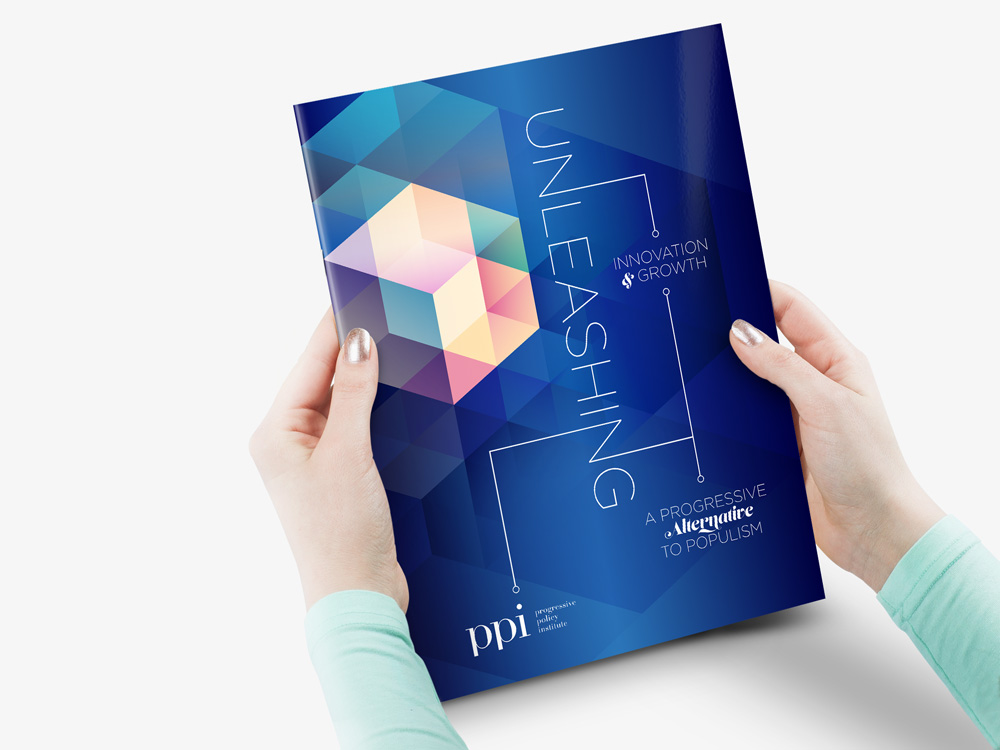 CONCEPT 01
Prismatic depth and subtle layering gives this cover a modern and stylish look. Interconnected pathways lead the eye from the title, to the subtitle and finally down to PPI.
CONCEPT 02
A populist deconstruction of the eagle – this contemporary emblem creates a unified logo unit that feels both progressive and historical.
CONCEPT 03
A particle system that shows the unleashing of innovation with the subtle silhouette of the USA within it. A striking approach with rich hues and clean typography.